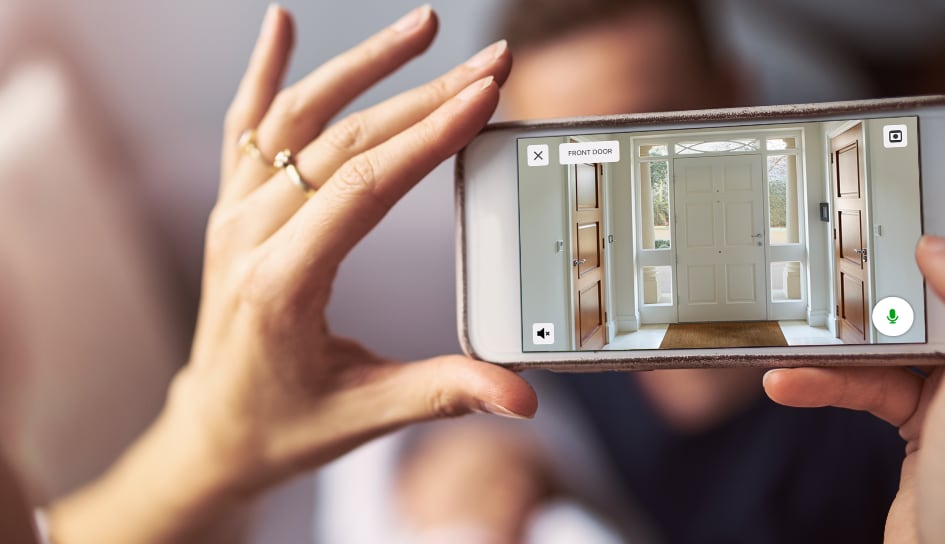 Are Smart Locks Worth It In Arlington
Have you thought about upgrading your door locks? Of course, you might go the standard path and use a simple deadbolt lock, or you might elect to go a different direction with an electronic push-button lock. But, if you are looking for the most advanced solution, you should install a smart lock that can link into your security system.
Here's the question: Are smart locks worth it in Arlington? Or will you be squandering your cash on needlessly confusing devices?
Key Locks Vs. Smart Locks in Arlington
When it comes to door locks, there are plenty of options. But the majority of doors are made secure by one of the following: a keyed deadbolt or a locking handle, a push-button deadbolt, or a smart lock. Operate a conventional deadbolt, and a metal bolt extends into a strike plate which is connected to your wooden frame. The bolts have the option of being a door handle lock that's operated via a spring, which makes it harder to break open with a a crowbar or other device. If you would prefer not having to mess with a traditional keyed lock, you have the option of getting a touch-pad solution that activates the bolt through a 3- or 4-number code.
Smart locks are connected devices that replace your standard entry locks. Similar to keypad unit, you punch in a preset code to open the door. But when you utilize a smart lock, you will be able to connect to your Wi-Fi or your overall security package to bring even more functionality. With the help of a simple mobile app, you have the ability to:
● Remotely lock and unlock your door
● Program in custom keycodes for family members and friends
● Receive a phone text in the event the door lock is opened
● Set short-term entry codes for occupants
In What Situations Are Smart Locks Worth It In Arlington?
If you are thinking about using one or two smart locks as replacements for your traditional locking systems, you might be unsure if they are worth the upgrade. It would add convenience to unlock your doors remotely, but the brand and model are important factors in how dependable and functional they will be. When installing a stand-alone unit, make sure that your smart lock utilizes 128-bit encryption and features a cell phone app that gets regular updates.
However, the greatest benefit of a smart lock is experienced when integrating it with your home's overall security. This gives you the option of having your locks communicate with your additional security elements to upgrade your home's defense and make your life easier. To illustrate, if your doorbell camera senses someone coming up to your main entrance, your smart locks are able to click shut automatically. You can also initiate geotracking on your phone's security app and have your doors automatically unlock when you turn onto your driveway. You may even want to set off an alarm if someone attempts to enter the wrong lock code numerous times.
Essentially, a smart lock is worth it in Arlington if you incorporate it to your comprehensive security system!
Contact Us To Get Smart Locks With Your Home Security System
To get the best smart locks in Arlington -- along with a highly advanced residential security package -- turn to the professionals at Secure24 Alarm Systems. We will customize the perfect system with the alarms, sensors, cameras, and locks for your needs. Dial (703) 546-7973 or submit the form below to get started.
Communities Served Around Arlington By Secure24 Your Local ADT Authorized Dealer